Well, here we are again for the 2017 edition of Ultimate Dubs, at the familiar location of Telford International Centre. It's safe to say; the show season has officially begun.
Ultimate Dubs is always an eagerly awaited show. We've been attending UD for years now and the majority of us old-time show-goers have long used UD as a way to network through all the people we've not seen throughout the winter months. We get to see what they've done to their cars over Christmas and generally have a good catch up, oh and a few bevvies and that was no different this year.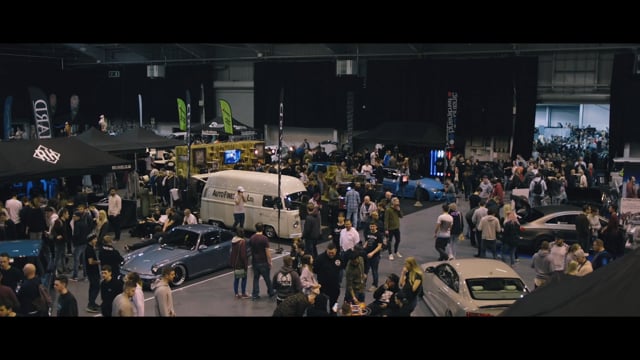 Old friends and new friends came together to enjoy a jam-packed weekend of cars, top-quality trade stands and catch-ups. Not to mention the many drinks consumed on Saturday night. Sore heads is a given for the following Sunday morning.
You always get some drama, though. Facebook statuses came right on cue following its opening on Saturday evening. The best cars are in the carpark, why are there Jap cars at a dub show, count the financed whips on air, it was basically a trade show etc. And more drama among the scene's youngsters in that images of a certain car was revealed when the owner wanted to drop his changes at UD. It's all good now, though, of course. Or fire or lit, or whatever.
The fact of the matter is, it's not possible to please everyone. We're all car enthusiasts here at Auto Finesse, and we're not biased to any marque or make; head-honcho James boosts around in his bagged F80 BMW M3 if you were at the show, you'd have seen it on our stand. Joey has recently acquired an Audi A1 with some wide arches and static stance, and our very own Sam featured his custom-blue mk2 Volkswagen Golf on our stand, too. We specialise in making the paint look good, no matter what the car and the standard of cars this year's UD were phenomenal!
It's safe to say that Ultimate Dubs 2017 was a resounding success. And what a cracking kick-off to this year's show season! Here's some of our favourite metal from the show:
First up is Jules Loose's mk1 Audi TT. In true Loose style, he left it all until the last minute. How he managed to pull off the extended arches and insane livery in such a short space of time we'll never know. We love the Rad48 RSIs, too.
This Porsche 356 Speedster was a showstopper, too.
And that's a wrap. So, when's the next show!...
Photos: Joey Gordon
Words Danni Bagnall