The Academy Grand Opening
---
Auto Finesse launches the Detailing Academy, an exciting new venue that encompasses everything to do with car care.
This new flagship location for the brand houses a shop, a coffee bar, DJ booth as well as 2 fully equipped car detailing bays housing all the latest equipment and detailing products.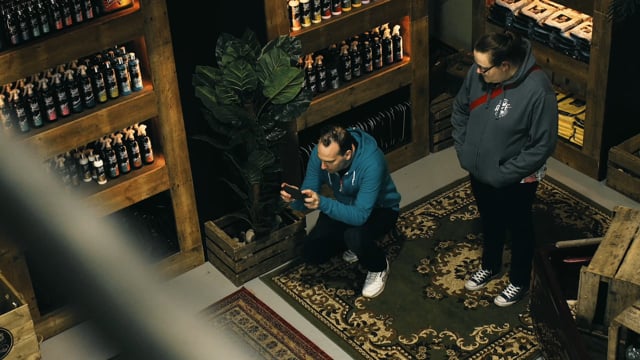 The real beauty of the place is its not only aimed at professional detailers, we have something for everyone, no matter your detailing experience level, to top it off you can even be learn how to detail on your own car, gaining skills and experience in detailing and getting your car detailed at the same time with the help of our professional detailing instructors.
Based conveniently between London and Cambridge, just a stone's throw away from London Stansted airport, and the M11 - drop in and pay us a visit some time, even if just to check out some of the promo cars we have on site.
Address:
4 Haslemere Ind est
Bishops Stortford
CM23 3HG
Opening times: Mon-Fri 9-5
More info: www.autofinesse.com
Auto Finesse was built from the foundations of a hands-on service lead car care business, we started at the bottom and worked our way to where we are today, and we enjoyed every step of it. That's why we are pleased to announce a major step forward for the company that is also a real "back to our routes" moment at the same time, with the introduction of our very own detailing Academy. A standalone flagship store and car detailing centre where we will be taking it back to the "good old days" and letting you join in.
The new centre is conveniently located near to London Stansted airport for easy access by road from the M11 motorway and by air for those that venture in from further afield to join us for some of the exciting events we have planned over the next 12 months. From cars and coffee mornings to one to one professional level product training, we want to create the ultimate destination for any detailing enthusiast, whether they just need to stop by and top up on some products & advise, or wish to take their detailing game to a whole new level, the Auto Finesse academy is where its happening.
From new product launch events to getting the day to day bits that you need, the Auto Finesse flagship store is going to be the destination for detailing enthusiasts. Fully stocked to the rafters with products and helpful down to earth, friendly staff on hand with advice and product information, we even have our own Coffee shop in store so you can take a load off and relax.
A beautifully simple concept, turn up on a Sunday morning (we will release dates) with your car looking its best, grab a coffee from our lounge bar whilst rubbing shoulders with other like-minded people, meet the team, talk cars, products and what not, we will also have special guests at certain events.
1-day course held on a Saturday with a maximum of 10 attendees, we will run through the basics of each stage of the detailing process, you will learn how to properly wash, decontaminate, machine polish and protect a vehicle. We even like to throw in some useful hints tips and added twists to tackling the finer details at the same time.
A new concept in 1-1 training that lets you detail your own car at our facility with the help and supervision of our professional detailers. It doesn't matter how experienced or confident you are with the detailing process we tailor each of these courses to you and your car. 1 day 2 days or up to 5 days if you're looking to learn every "detail" so to speak. You can even bring a friend and share the experience if you like.
1-day course held on a weekday designed to help the professional user understand the Auto Finesse range and the wider benefits of using them professionally in business. up to 6 attendees max.
1 to 1 training tailored to you and your business objectives, whether you're an up and coming detailer about to take the leap into a career in detailing or a seasoned car care professional we can build a package around you to help take you to that next level. With hands-on training as well as the option of "business advise" from company founder James Batty on anything from marketing your business, to pricing and service options you might want to consider offering.